I LIKE YOU, LIKE IT! - set of soaps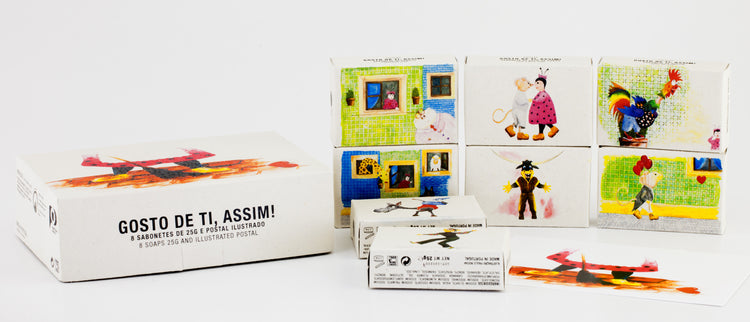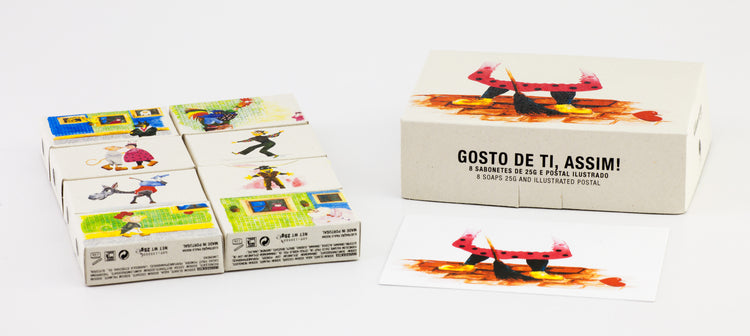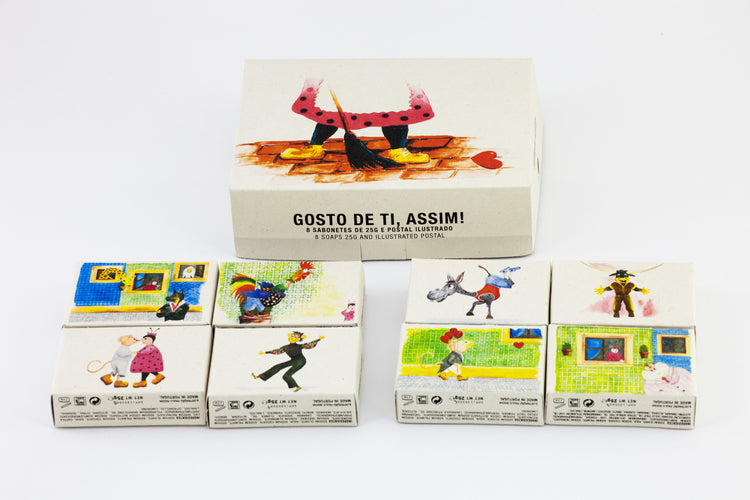 Portes Grátis a partir de 65€ para Portugal Continental
Se não estiver satisfeito, tem 15 dias para trocar / devolver.
Product details
Collection of 8 25g soaps where you can find Carochinha, João Ratão, Donkey, Giraffe, Rooster, Monkey, Pig, Dog or Sheep.
Rigid box with illustration.
GOSTO DE TI, ASSIM! - Inspired by the characters in the book I like you, like this! by João Borges de Oliveira with illustrations by Paulo Rocha.
Carnide Arts Incubator Partnership. Culture Boutique.