Dinner Cutlery - Bamboo and golden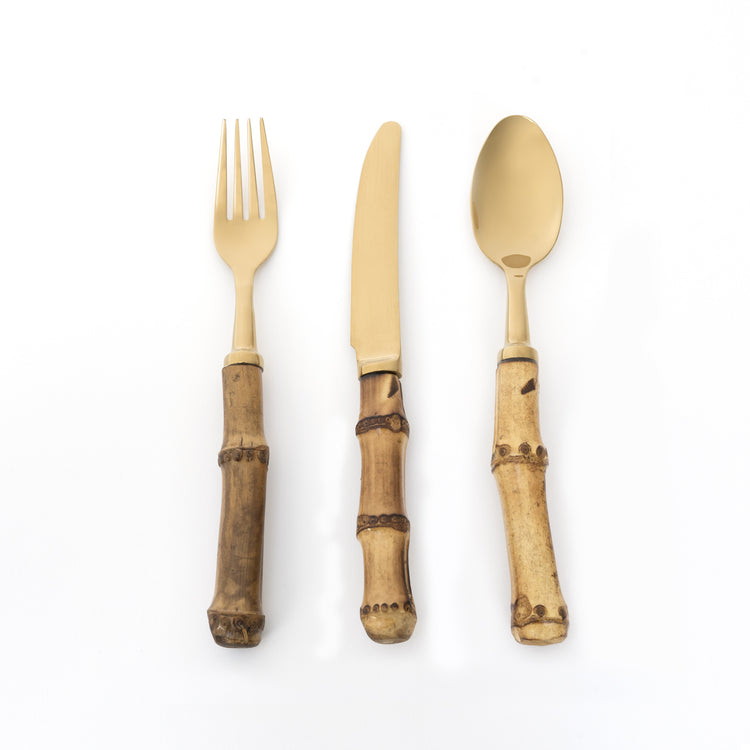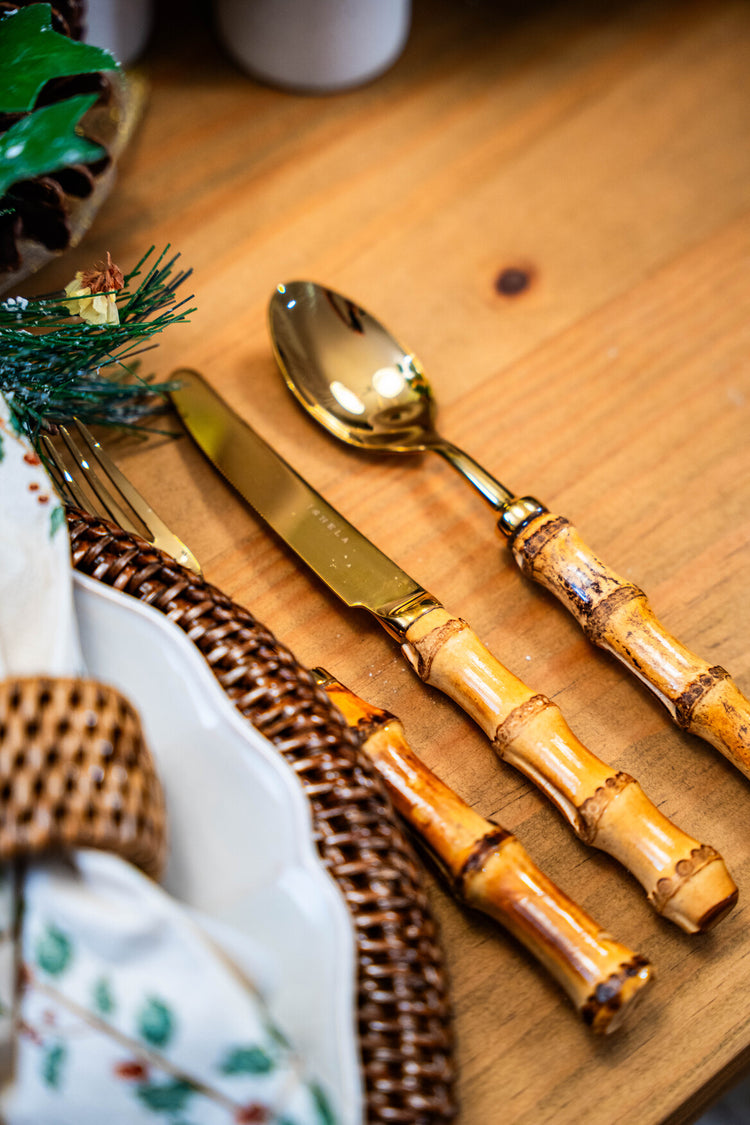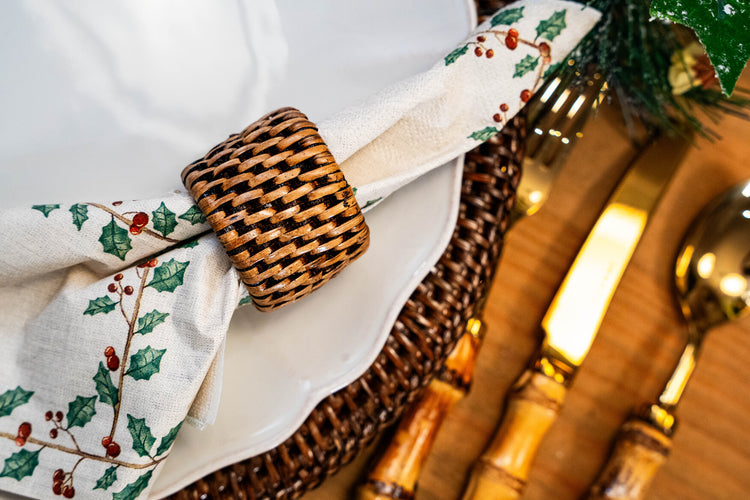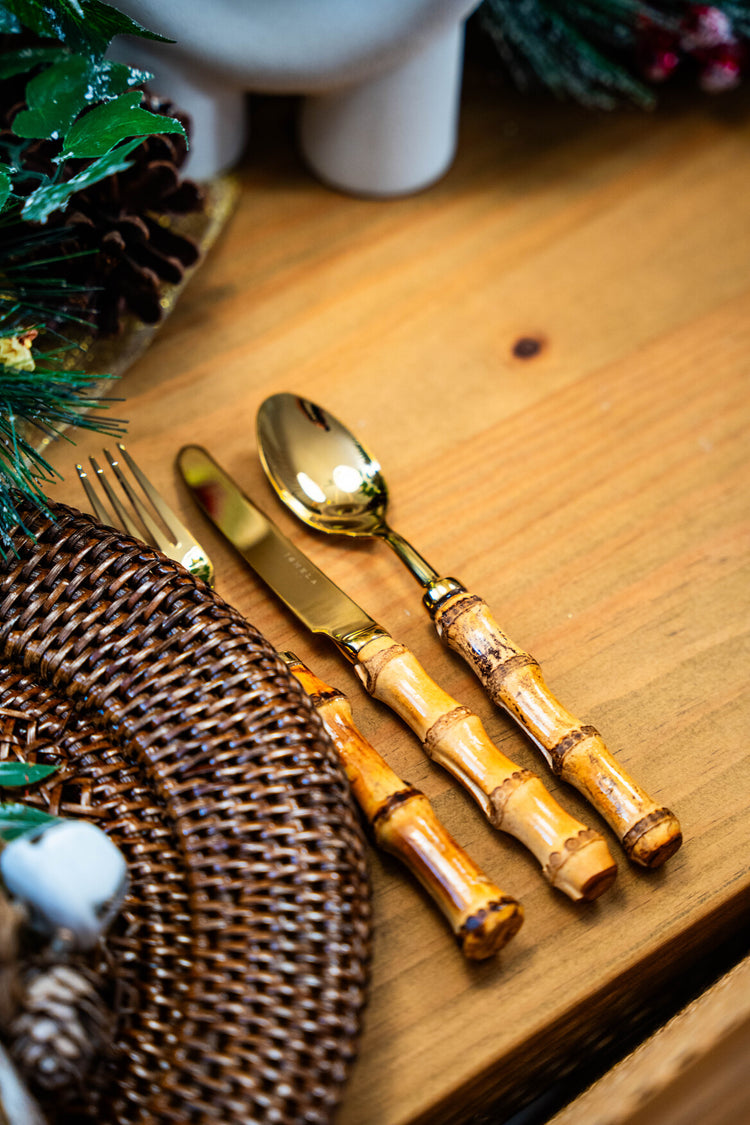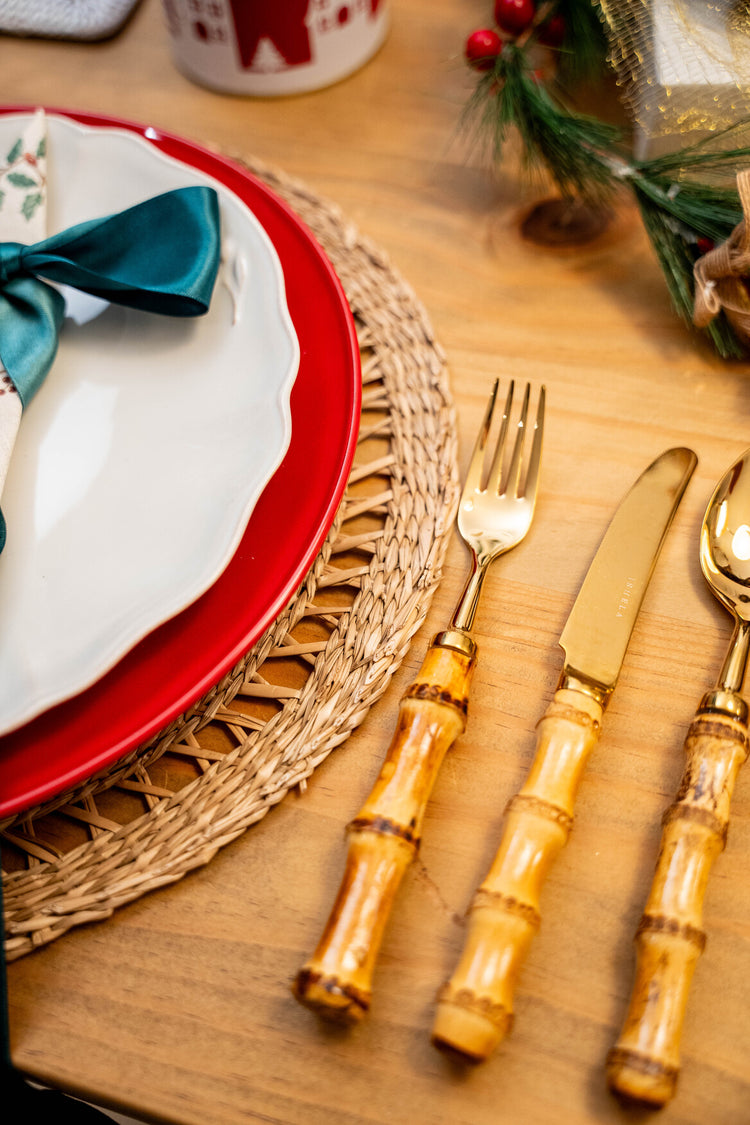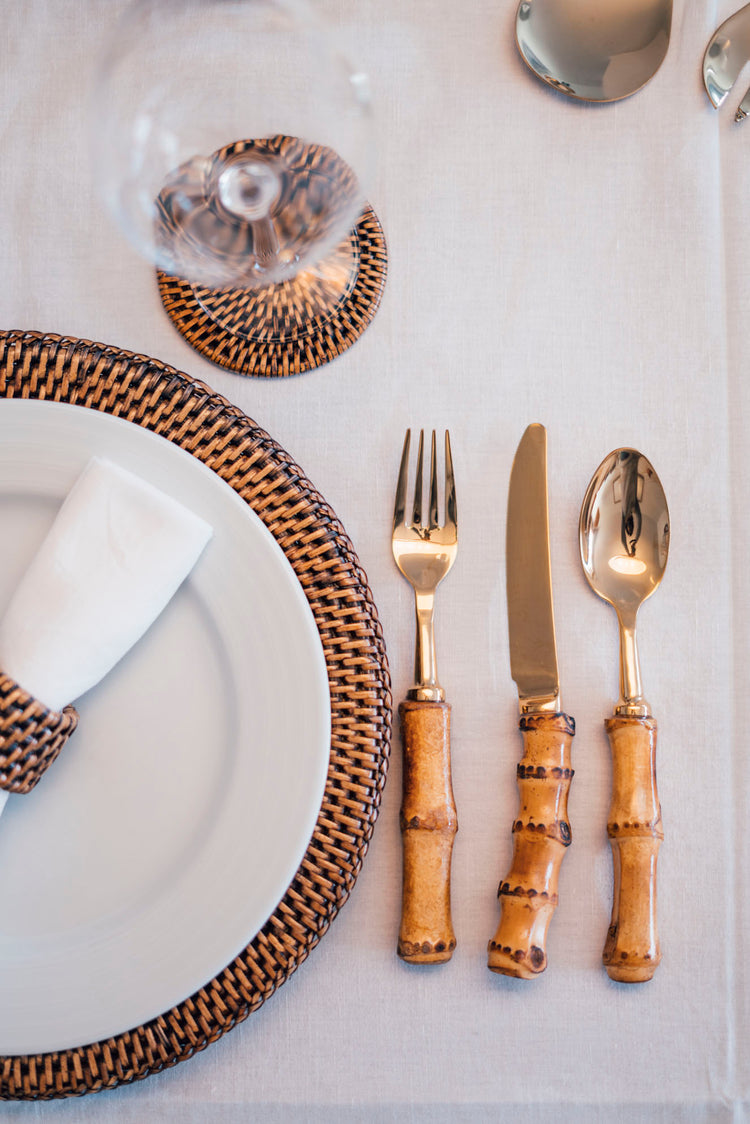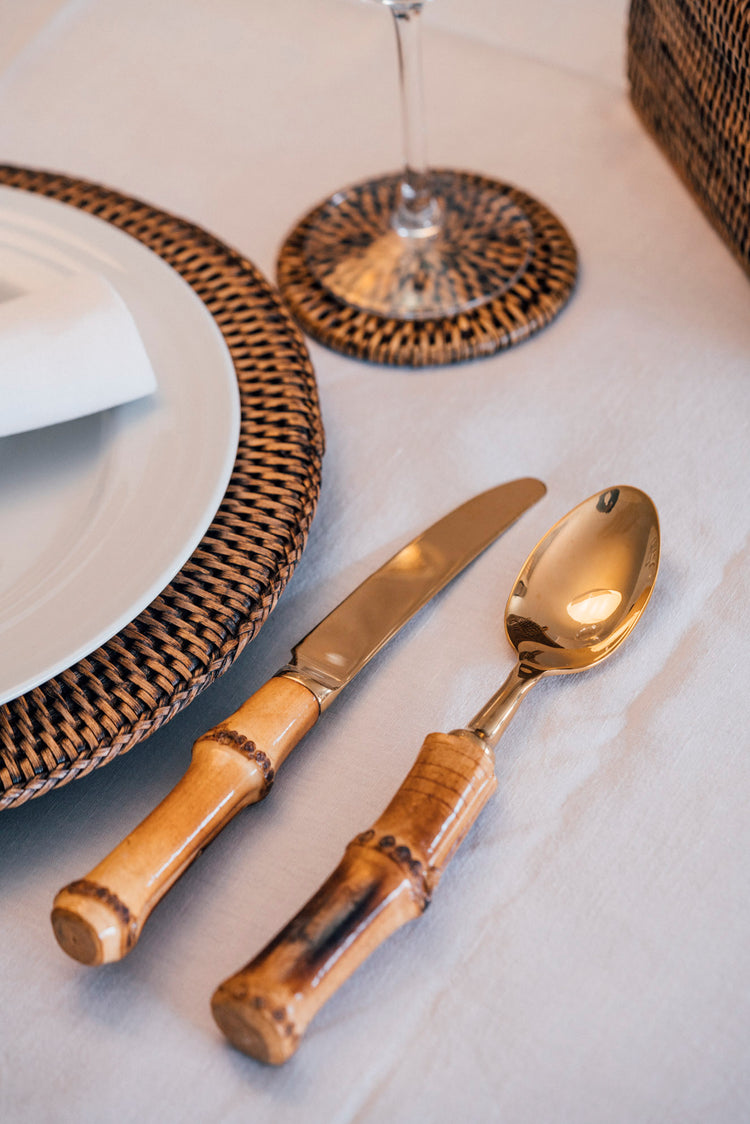 Portes Grátis a partir de 65€ para Portugal Continental
Se não estiver satisfeito, tem 15 dias para trocar / devolver.
Product details
This set of 18 dinnerware is timeless, combining traditional and contemporary.
Made of high quality stainless steel, gold plated and natural bamboo handle.
Includes:
- 6 forks
- 6 knives
- 6 spoons
The perfect cutlery for a trendy and sustainable table!
Bamboo is a natural raw material, which provides a natural, elegant and at the same time rustic look to any home.
In addition, cutlery with a bamboo handle has an almost anatomical shape that allows comfortable and safe handling, as well as inhibiting the accumulation of fungi and bacteria.
Each piece is precision-crafted for exceptional durability and perfect balance.
Measures:
Fork - 21 x 02 cm
Knife - 23 x 02 cm
Spoon - 21 x 03 cm
Heat and odor resistant and easy to clean.
Use advice:
- Do not wash in the dishwasher;
- Never leave it soaking in water;
- Wash with water using a soft sponge with a few drops of neutral detergent
- Keep in a dry and ventilated;
- Let it dry naturally before storing;
- Do not microwave.
There may be slight variations in the size of the cutlery as they are handmade.