Reusable Make-up Remover Disks
Hurry, only 2 items left in stock!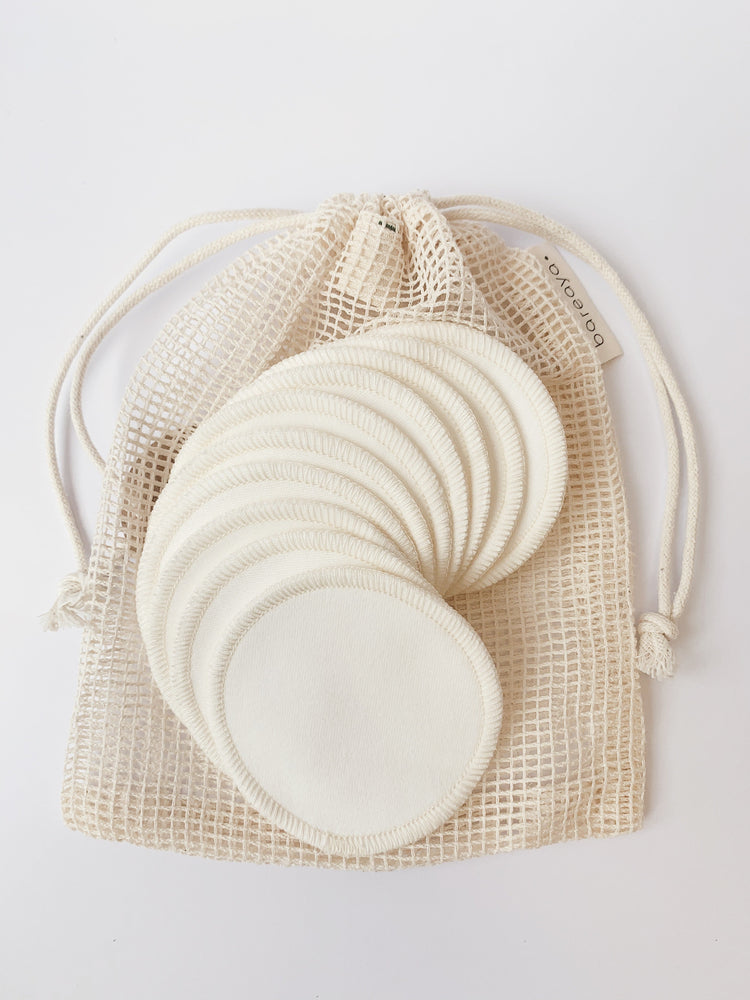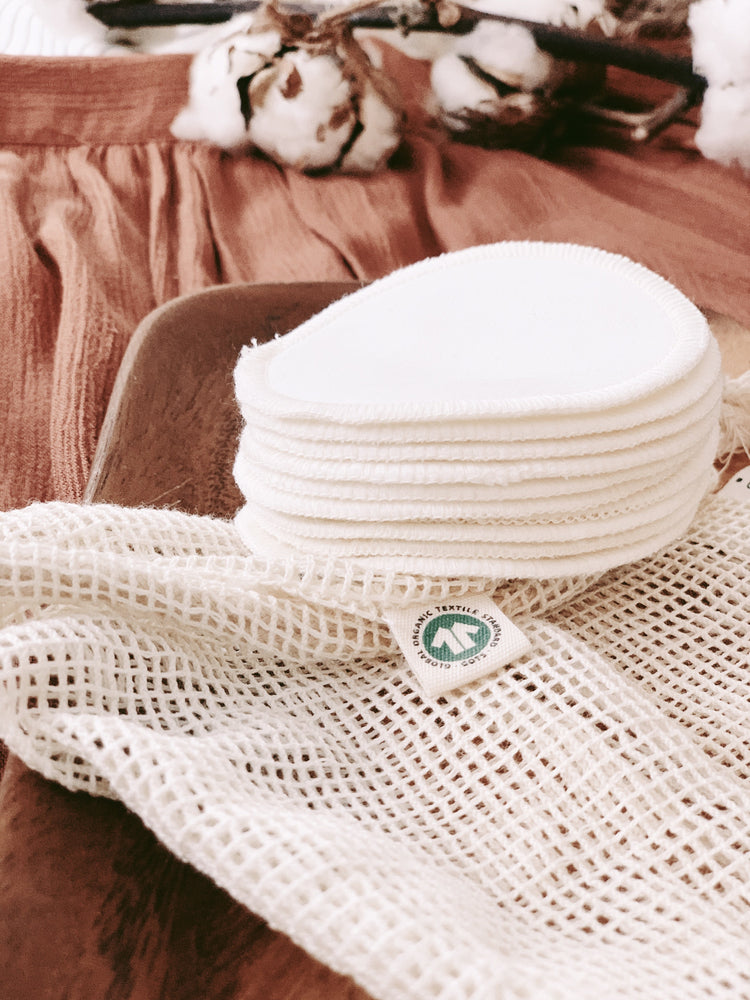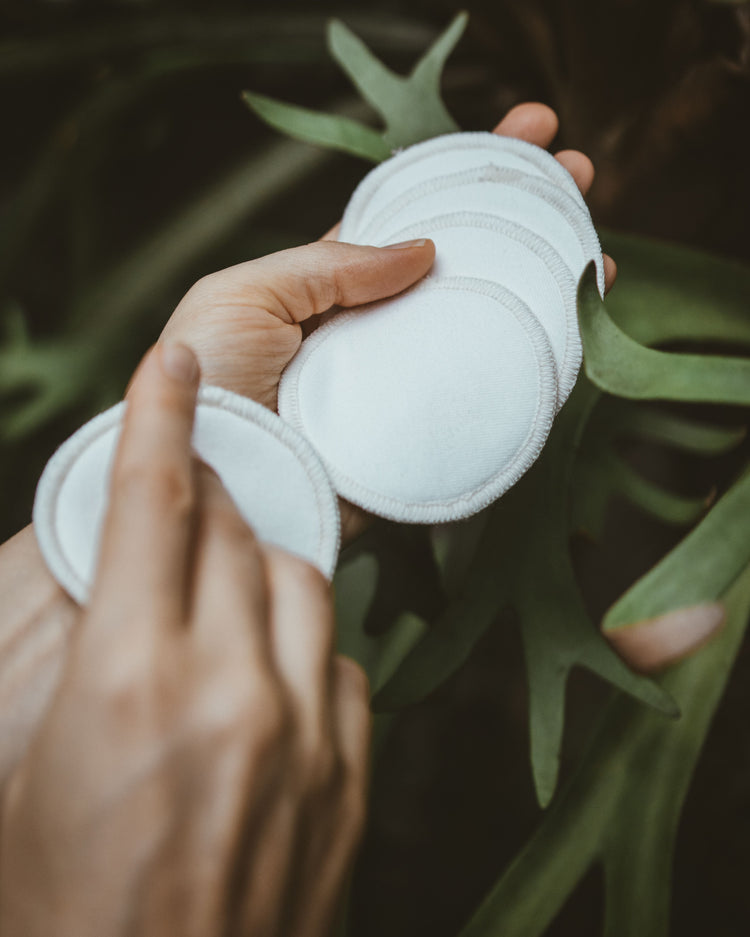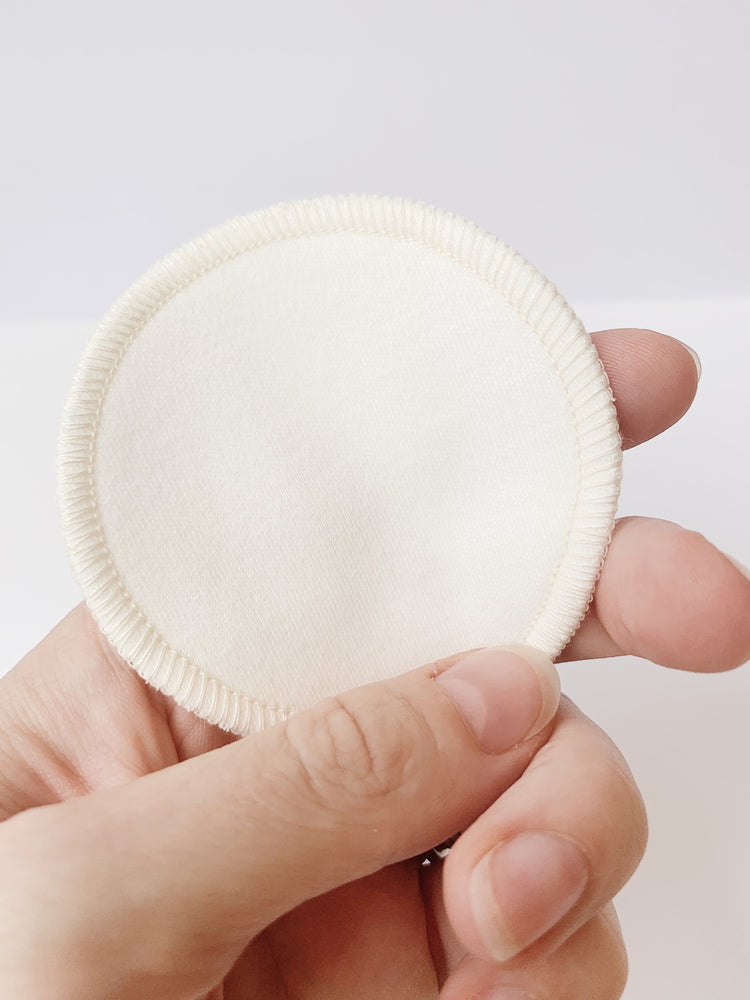 Portes Grátis a partir de 65€ para Portugal Continental
Se não estiver satisfeito, tem 15 dias para trocar / devolver.
Product details
These reusable cotton pads are washable, plastic-free and eco-friendly.
Pack of 10 cotton discs.
Made of soft organic cotton, and also sewn with cotton thread, they are a sustainable alternative to disposable makeup remover pads.
It's one of the easiest sustainable alternatives to implement in your day-to-day because it doesn't change your routine.
You can use these discs in the same way as disposable ones, but instead of putting them in the trash, put them in the laundry basket.
This pack of 10 is perfect for not running out of makeup remover pads between two machines.
USE TIPS
Wash them before first use to improve their absorbency.
Soak the makeup remover on cotton for a second or two before starting your routine.
You can use both sides of the pad cotton.

MAINTENANCE TIPS
After use, wash the cotton pad well with water and a little soap and let it dry well.
To wash in the machine, simply put them together in the wash.
Wash your cottons by hand or machine in the washing net with your white linen at 30°. To reduce wear and tear and extend its life, use the washing machine only occasionally.
We recommend that you avoid using the dryer. Instead, air dry them.
Don't use your cotton pads to remove nail polish.

PACKING
Our cottons are delivered with a washing net, without additional packaging, except for a small kraft label.

PRODUCTION PLACE
Made in China by a carefully selected factory.