Traditional Shaving Collection
Hurry, only 2 items left in stock!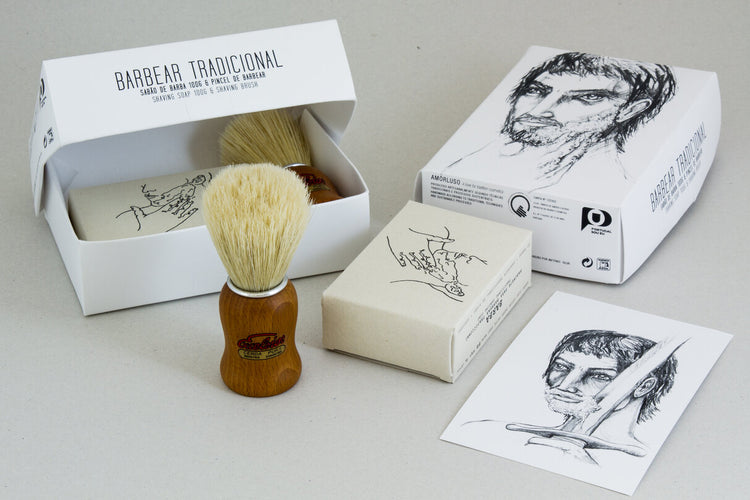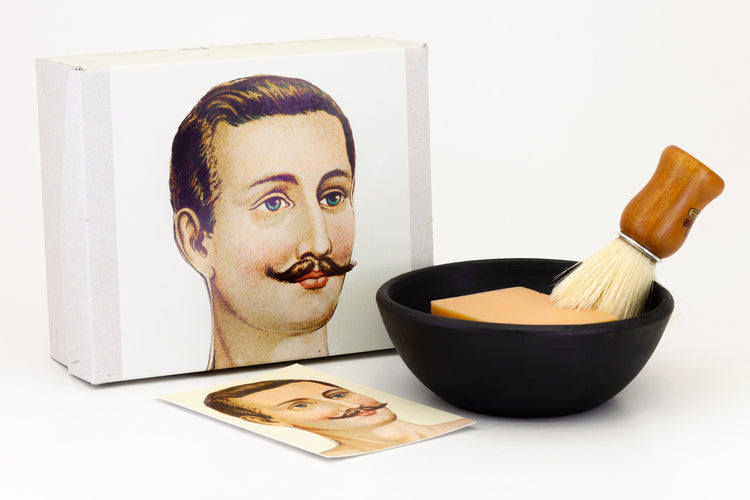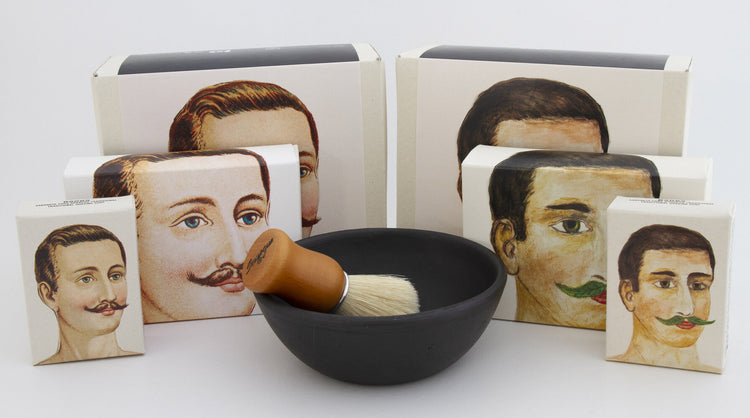 Portes Grátis a partir de 65€ para Portugal Continental
Se não estiver satisfeito, tem 15 dias para trocar / devolver.
Product details
Rigid box with traditional shaving sets.
Available in sets:
MUSTACHES:
Composed of shaving soap, shaving brush, black clay cup and illustrated postcard.
WARRIOR:
Composed of shaving soap, shaving brush and illustrated postcard.
Illustrations by António Silva.
--
Special collection for men, is a complement to shaving soap.
Recovers the use of shaving soap and brush when shaving. Recreating the good habit of massaging the face with a brush, activating circulation and preparing the hair for cutting, at the same time as the soap sanitizes. Shaving becomes more pleasant, with hydration and skin toning.
Two distinct sets. Shaving soap and brush; and the other with shaving soap, brush and clay cup to place the soap and mix with the brush.
Two of the collections are illustrated by visual artists Nuno Pereira and António Silva, with the themes Viriato and Guerreiro in homage to the oldest warrior in Lusitânia. The bowls are works of potter António Duarte, produced in Molelos, using the traditional black clay of the region. The brushes used are from the renowned Semogue factory, the only one that continues to handcraft this type of brushes in Portugal.
All sets come with an illustrated postcard.