Bee's Wrap - Complete Pack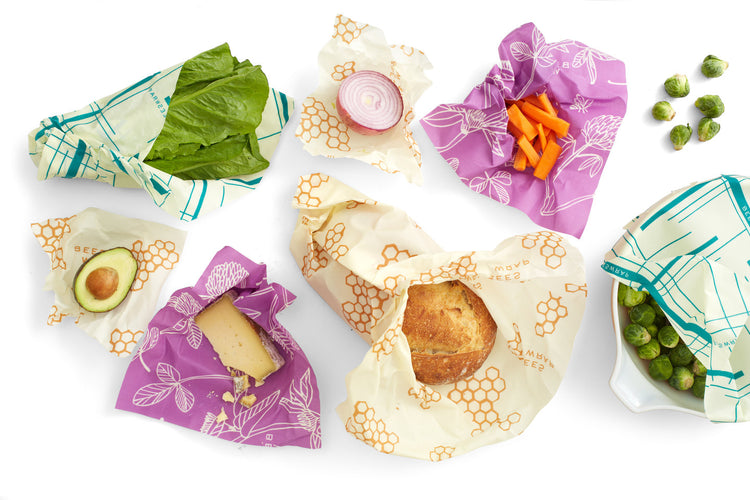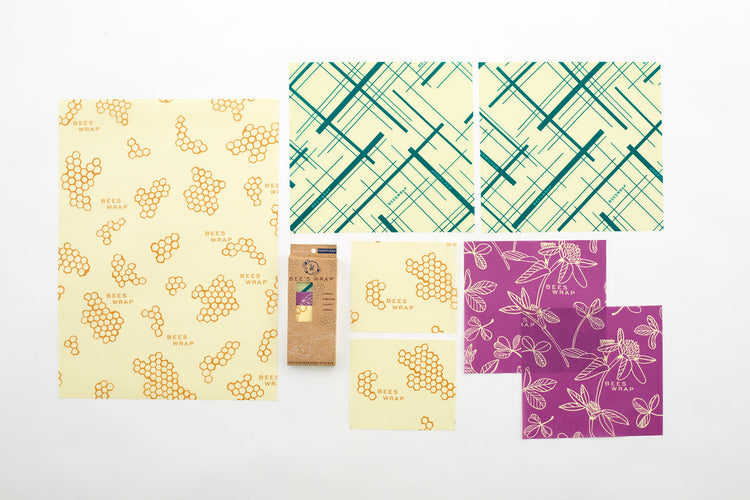 Portes Grátis a partir de 65€ para Portugal Continental
Se não estiver satisfeito, tem 15 dias para trocar / devolver.
Product details
This is the sustainable alternative to cling film or aluminum foil for storing food.
Perfect for wrapping fruit, vegetables, cheese or bread and for covering containers.
Bee's Wrap is easy to use and easy to care for. It is washable, reusable and compostable.
This pack includes 7 units:
- 2 small
- 2 averages
- 2 large
- 1 Bread
Made of organic cotton, beeswax, organic jojoba oil and tree resin, Bee's Wrap has anti-bacterial properties.
Use the heat of your hands to wrap Bee's Wrap around food or over a container. When Bee's Wrap cools down (within seconds), it retains its original shape.
The Bee's Wrap can be used to wrap cheese, vegetables, bread, fruit, fresh herbs and baked goods.
Bee Wrap is not recommended for use with raw meat.
After each use, clean it with cold water, let it dry and use it again! It can be reused for approximately 1 year.