Body Moisturizing Bar - Skin Pamper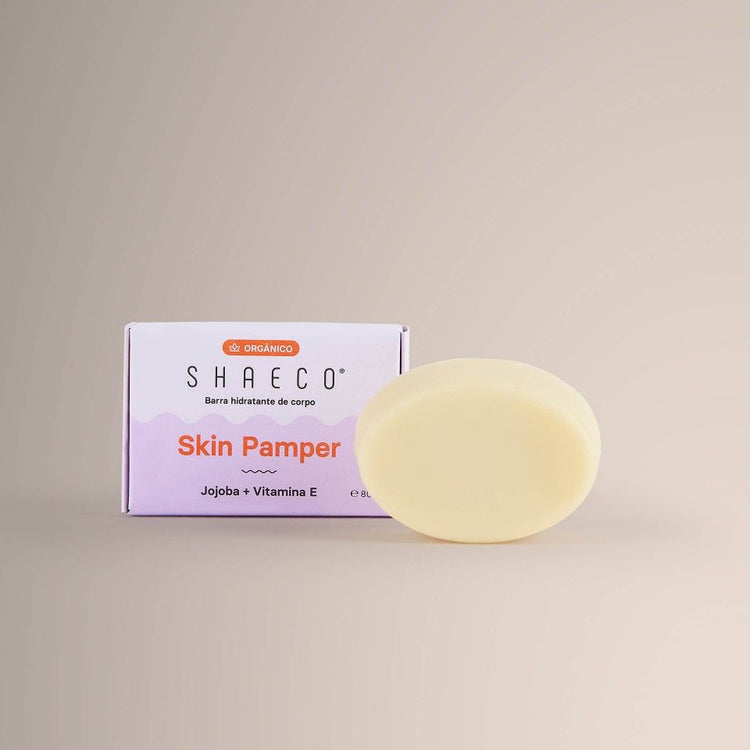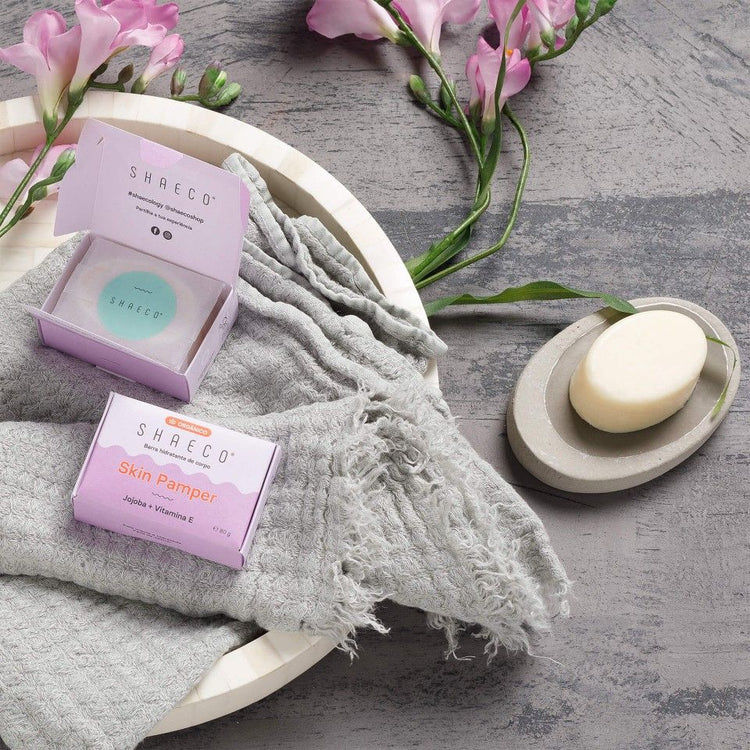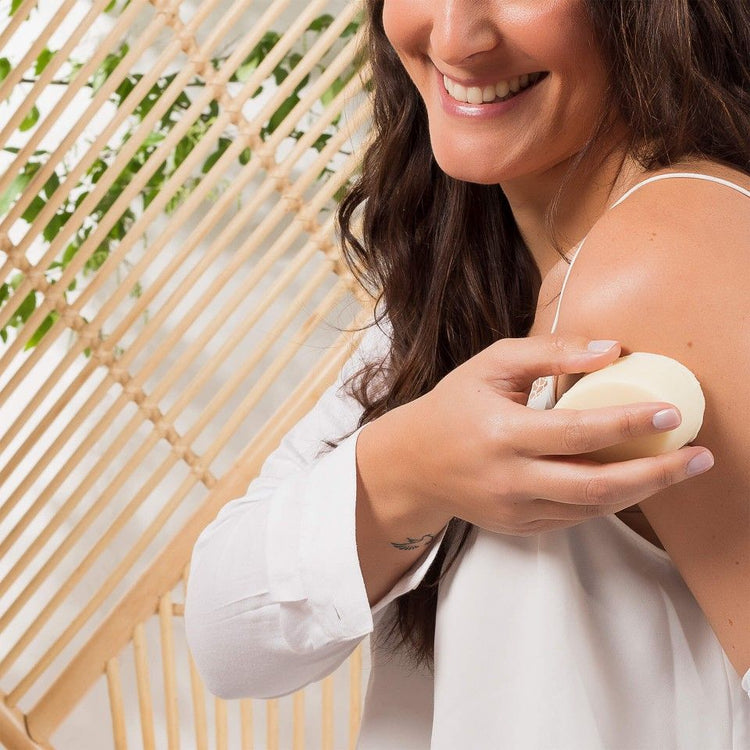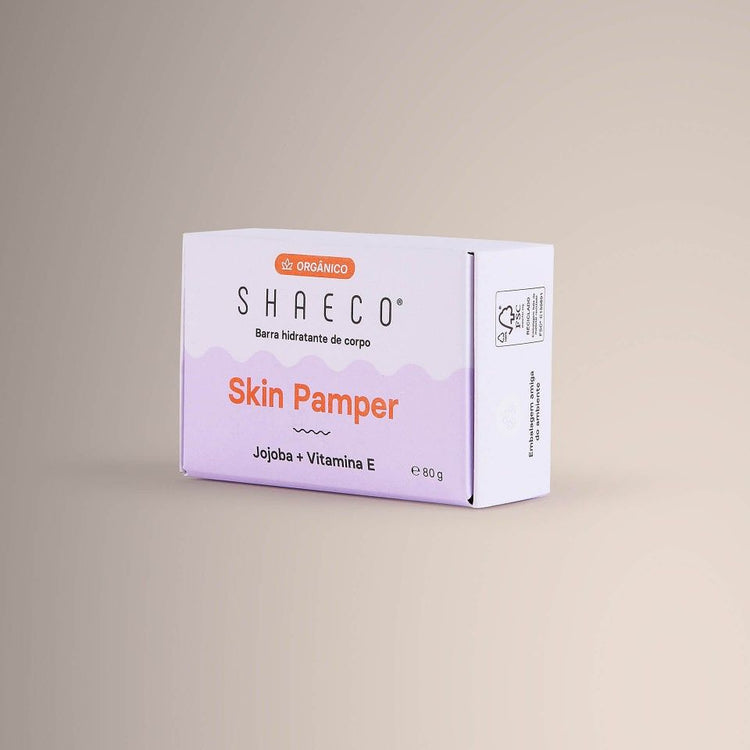 Product details
Say goodbye to dry and dehydrated skin with Skin Pamper, a solid body moisturizer that is easy to apply and absorb.
Formulated with skin care in mind, it is made with 100% organic ingredients. Contains jojoba and vitamin E that help protect, smooth and hydrate the skin. Vitamin E (Tocopherol) also has a photoprotective effect and helps to reduce the damage caused by UV rays to the skin after sun exposure.
Although it is solid, it is an easy to apply body moisturizer in bar. Just apply the bar directly to the body and that's it. To apply after bathing, on dry skin. It is not necessary to wet or do any other type of preparation. You can also spread it with your hands, but unlike creams or lotions, it's not mandatory.
As it is easily absorbed, it does not stick or leave the skin greasy. It will leave your skin soft, hydrated and lightly scented with playtime roses. Take care of your skin wherever you go, without the risk of spilling it in your suitcase or bag.
This moisturizing cream bar does not need plastic packaging, as is usually the case with creams or lotions. Take care of your skin. Take care of the planet.
Weight: 80 g
By using hydrating body bars instead of body creams or lotions, you are avoiding the use of plastic packaging that can end up in the ocean or trash unnecessarily.
Developed and manufactured in Portugal.
Soft, hydrated skin
Vegan and cruelty-free ingredients