Orange Essential Oil
Hurry, only 1 item left in stock!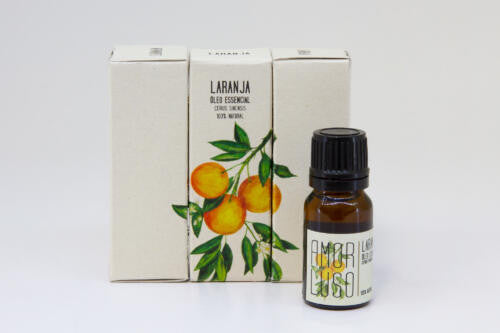 Portes Grátis a partir de 65€ para Portugal Continental
Se não estiver satisfeito, tem 15 dias para trocar / devolver.
Product details
100% natural, this oil isobtained from the skin of the fruit.
The oil has an orange to yellow appearance and a pleasant citrus aroma, slightly sweet with a fruity note, typical of orange peel.
Its main constituent is limonene and myrcene, which act directly on central nervous system depressants.
Drops bottle - 10 ml.
--
In aromatherapy, it is considered an oil that promotes peace, calm and tranquility. Evokes positive memories related to health and happiness.
It is also an excellent oil that stimulates appetite and digestion, acts as a stomach and digestive tonic.
Used in diffusers, by simple inhalation, it contributes to the balance of an altered emotional state, bringing comfort and tranquility.
Available in a 10 ml dropper bottle. The dropper pipette bottle has been discontinued.